Sunday 29th of October, 6pm. / Przychodnia Squat
Better this World, 2011, 82 min.
documentary
Two childhood friends David McKay (22) and Bradley Crowder (23) are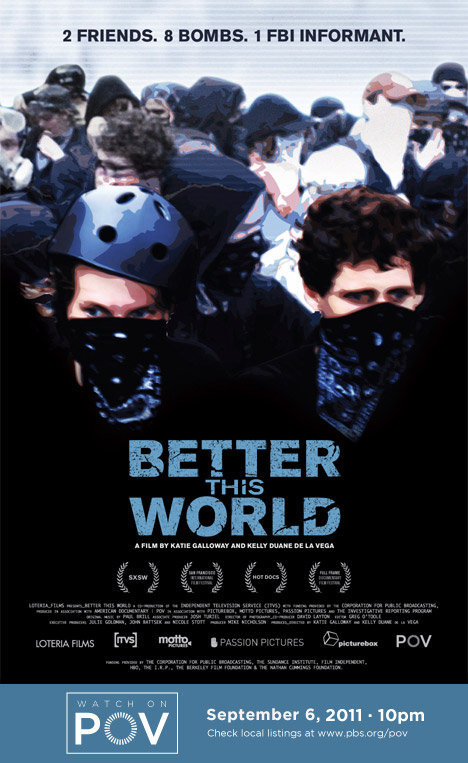 preparing for protests during Republican National Convention in 2008. They are accompanied by a new member of the group, Brandon Darby. A renown radical left wing activist, who helped to organize grass roots militant support group for hurricane Katrina victims, is now trying to install more direct action approach into the younger comrades' way of thinking. The trip to St. Paul, minnessota ends dramatically for the two texas friends, with arrest and accusation of domestic terror. Shockingly, their mentor and informal leader Darby turns out to be a police informant, sent out to monitor the group's plans before the convention.
The movie questions Darby's involvement in the case, asking how much he actually influenced the decisions of David and Bradley and led to their arrest. Another question is how far can a goverment go, to justify the rising invigilation and militarization of everyday life. A dramatic story of idealism, loyalty, crime and betrayal, Better This World goes to the heart of the War on Terror and its impact on civil liberties and political dissent in post-9/11 America.
The movie is also an interesting commentary to a rising invigilation and police provocations in european anarchist movement, as seen lately in the warsaw three case in poland or fenix 1 and 2 in the czech republic.
In american English with polish subtitles
Join us for discussion after the movie